About My Practice
Clinical neuropsychology involves more than just a diagnosis or a label.
A neuropsychological evaluation helps any children who are struggling with school, behavior, or friendships to find their strengths, learn how they shine, and figure out how they can be successful.
---
Pediatric Clinical Neuropsychology
Promoting healthy child development and student success
---
Developmental disorders like ADHD and Learning Disabilities can impact children's ability to do well in school, learn as quickly as other children, and make friends with their peers.
A clinical neuropsychology evaluation can identify and diagnose these issues in a more detailed way than a computer screening can provide, and can also rule out other issues that may look like a specific disorder. I gather information from multiple settings and consider a detailed history in order to draw a broad picture of a child's development.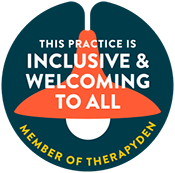 About Jennifer R. Larson
Dr. Jennifer Larson (formerly Dr. Hiemenz) is a board-certified clinical neuropsychologist by the American Academy of Clinical Neuropsychology, and has trained in child, adolescent, and adult neuropsychology. She sees patients aged 3 years through mid-20s in her practice, and works with patients with ADHD, learning disabilities, neurodevelopmental disorders, epilepsy, and traumatic brain injuries.
Let's connect online and get started!